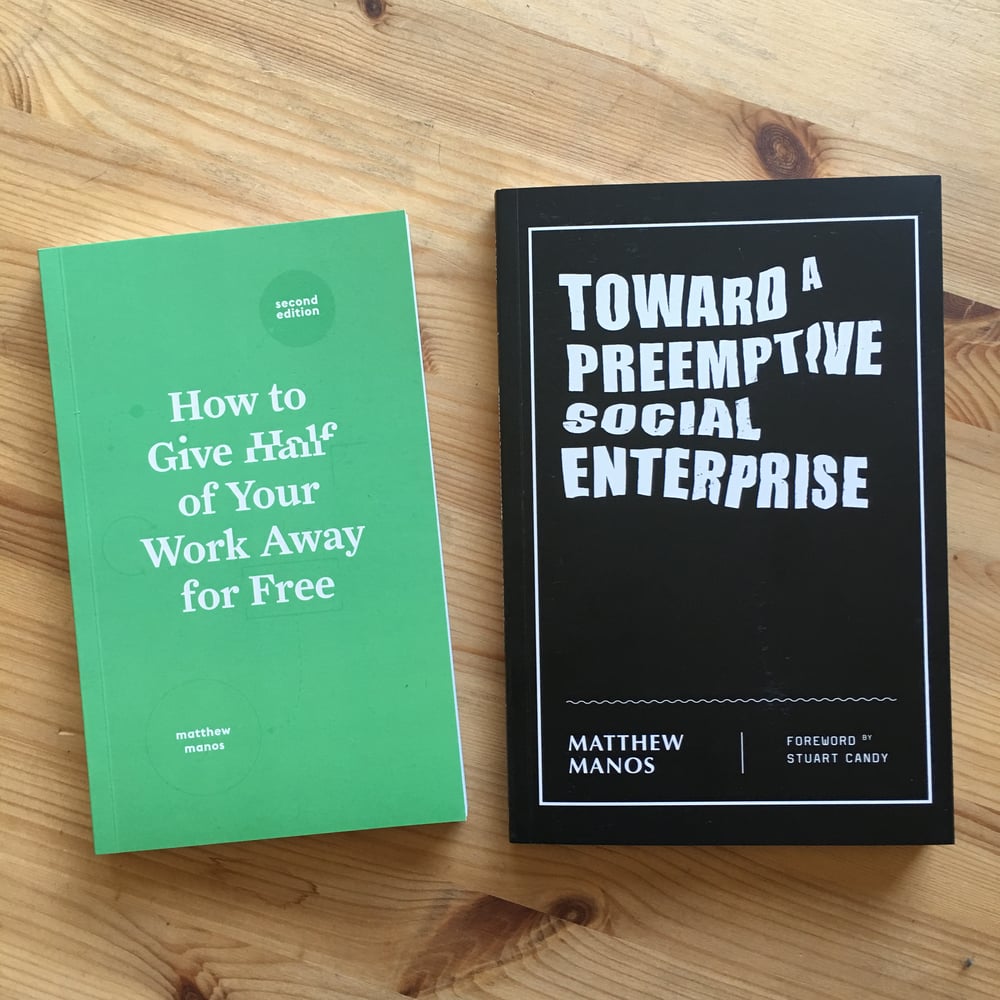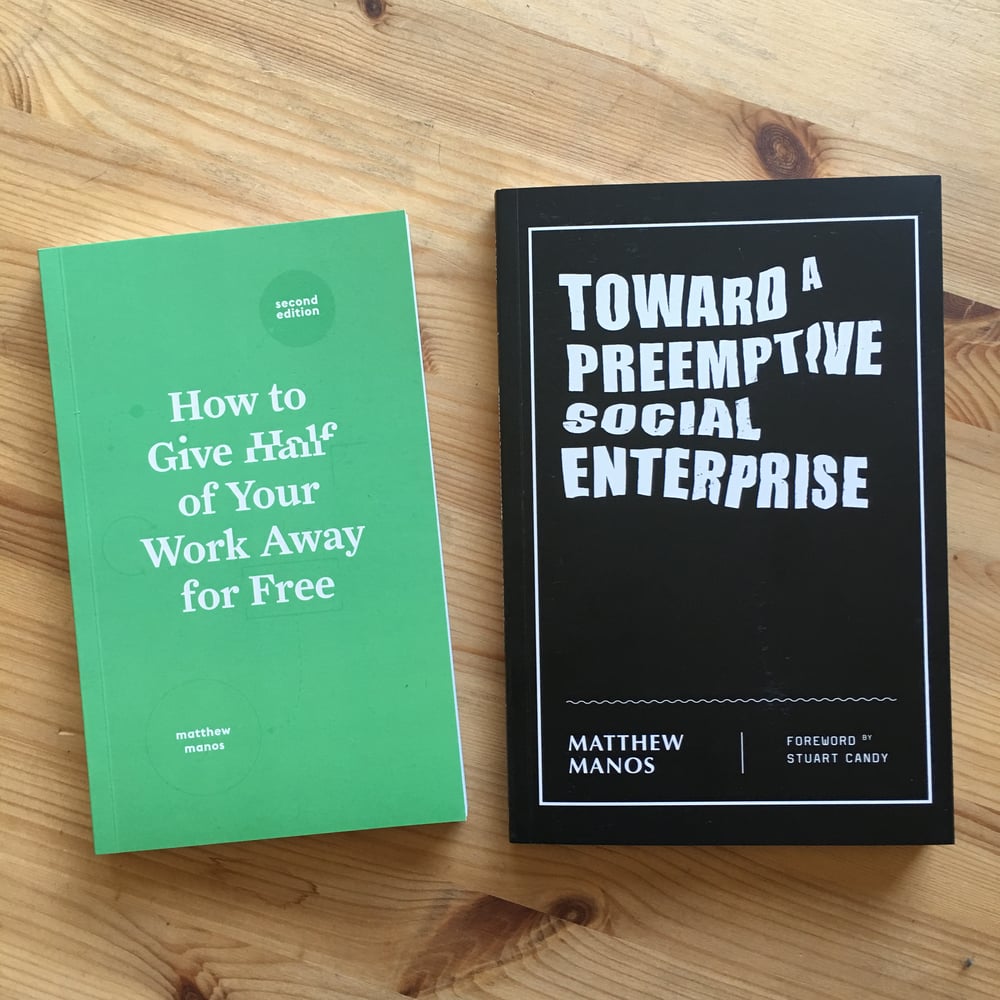 TAPSE + Give Half Collection
$24.99 / Sold Out
BLACK FRIDAY – Buy both, and save!
How to Give Half of Your Work Away for Free (Second Edition) is a book that aims to open-source the 50% pro-bono business model invented by Matthew Manos known as the "double-half" methodology. The toolkit is broken into four primary sections that each aim to represent the inner-working of the model, as well as best practices in pro-bono at large, from drastically different perspectives.
----
Toward a Preemptive Social Enterprise is a manifesto for the next generation of social entrepreneurs. The book features a comprehensive workbook, a series of interviews with leading futurists on the future issues that will inspire social entrepreneurship, a foreword by Stuart Candy, a visual history of social enterprise, new and revisited essays from Matthew Manos, and much more.